---
The pretty little poms you see in the above little picture are just ones of MANY available at shelters across the US. If you're here because you're interested in buying a pom...click on the photo to go to Petfinder.org where you can search by breed, and your zip code to find a great little lap warmer! And if you think all shelter dogs are defective mutts...I beg you to go look at some of the gorgeous poms listed on there, and look at the two I have below!
---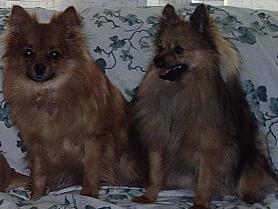 Rosie and Koko

Heavy graphics for great pics...please be patient while they load, thanks!

This page is dedicated to Rosie and our newest addition to our family...Koko!

Here's my lil Rosie, 2 yr old female orange cream pom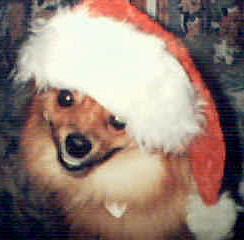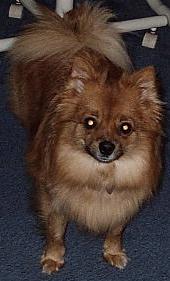 ---
Introducing....KOKO! Adopted from the Humane Society Feb 22, 2003.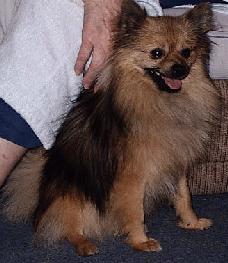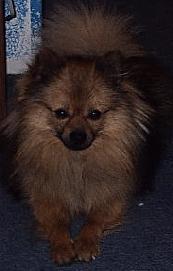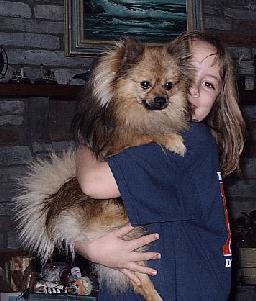 Katie, my 8 yr old, holding our newest pommie baby, Koko. He's not really a baby, he's 2 years old. He's just so tiny at 8 lbs compared to our other dogs.
Day 2: The face off....a few times!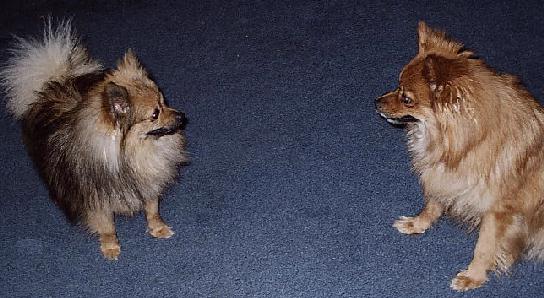 Discussion over house rules...Rosie making sure he knows "she rules the house":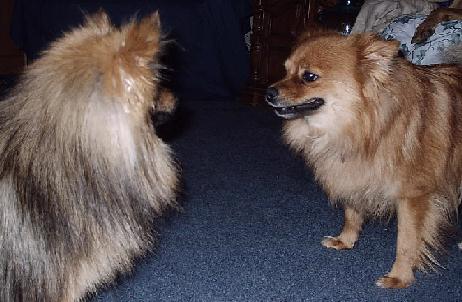 Meeting Boo: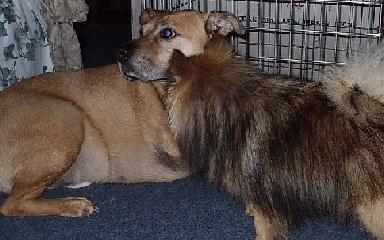 They don't want to share grandma: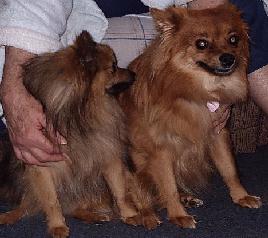 And now some links for those of you who love pomeranians and want one for yourself! I believe the best place to get a dog is from a rescue organization. Most good breed rescues evaluate the dogs, get them vet checked, and many have them fostered in homes where they are trained, including on how to live within a family. Many rescues get puppies as well since people dump dogs for getting pregnant...even though they LET them get that way.
IF you must purchase a pom puppy, whatever you do, do NOT buy from a pet shop! Puppies in pet shops come from filthy disease-ridden puppy mills, and are mass produced in warehouse type facilities, with no concern for genetic problems or the spread of disease. Here are some great rescues where you will find gorgeous poms that desperately need loving homes: